'Wheels of Fortune'
UBC SALA: Bachelor of Design
Final Studio Exhibition

Feb. 03 - Mar. 03, 2023

This project focusses on the ways that materials and scale become generators of space and effect. You are asked to design an enclosure and supportive modifications for a LARRY VS HARRY - BULLITT *cargo bike. As a small and highly charged environment, this glowing space occupies an alley in downtown Vancouver. Using only recycled items as your raw materials you're tasked to create a small realm for a fortune-telling alchemist. When visitors enter this space, they'll receive glimmers of the future, while marveling at transformation of common materials extracted from the waste stream of their lives.

---
Goodbye/Hello:

Dec. 08, 2022 –
Jan. 18, 2023

Andrea Taylor / Anna Heywood Jones / Fiona Moes Pel / Chris Gallagher / Jenn Brant / Jess Portfleet / Wade Comer / Peter Sickert / Jenny Hawkinson

Gallery Artists: Seasonal Exhibition and Sale

---
Doing Politics with Citizen Art:

Dec. 02 – Dec. 04, 2022

Daphne Plessner

Reading and discussion by Educator, Academic and Social Practice Artist, Daphne Plessner on her new book Doing Politics with Citizen Art.

This book offers a new formulation of citizen art—one that is interrogated on both critical and material levels, and as such, remodels the foundations on which citizenship is conceived, performed and instituted. Plessner examines how citizen art practices perform new kinds of politics, as distinct from normative (status, participatory and cosmopolitan) models.
---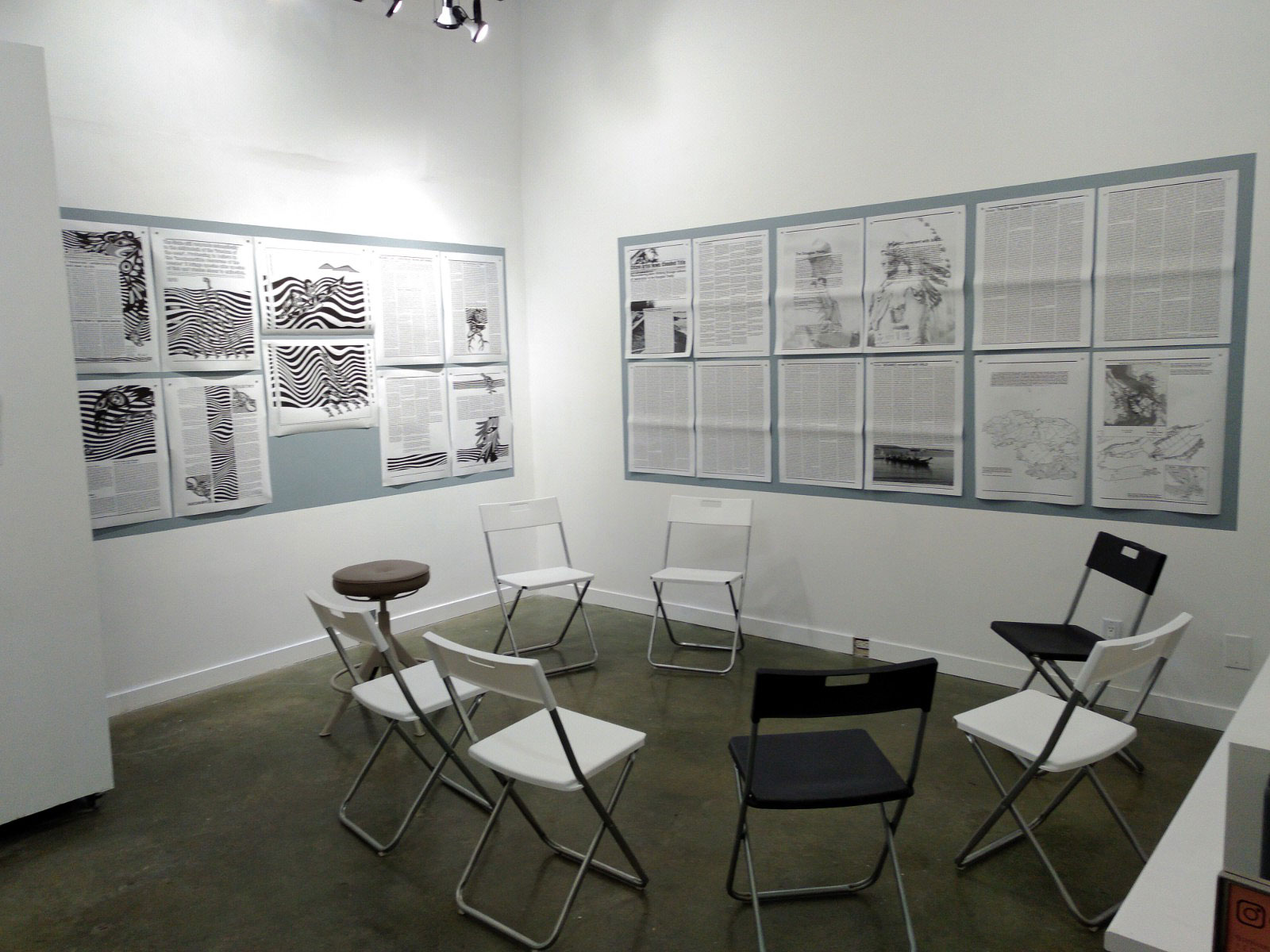 Who's There
:
Oct 28 – Nov 28, 2022
Bill Pechet
Echoes of the Bunnymen | The Tyee
Walter Benjamin's essay
"The Work of Art in the Age of Mechanical Reproduction"
(1935) in which he asked many questions about whether a piece of art, in the process of reproduction through mass media, retains its original aura; or if it in a kind of decay.
As a person who sometimes explores the effects of multiples, and/or has things Bill has drawn rebuilt by others, Bill was curious as to how the
non-mechanical reproduction
of the painting would affect the bunny's aura and oddly emotional conveyance.
Set against the context of online ordering Bill consulted
Alibaba
and found many companies in China that can reproduce art, choosing one in a 'painting village' in Xiamen. Instantly Bill thought that perhaps he could use this as an opportunity to reach out and communicate with their artists in some form and spent many daydreams imagining what they might think of this silly, and admittedly, badly drawn, and messy little artwork. Would they think it's funny, or dumb, or weird or what? Was it just drudgery and an insult to their histories as artists, having graduated from the competitive academies?
---
Fabrications In Materiality:

Sept 23 – Oct 23, 2022

Jenifer Brant / Ada Dragomir / Anna Heywood Jones / Vaughan McMillan / Jess Portfleet

The on-hand…by-hand by use of the ready-made in an intimate process of handwork is a way of material engagement that explores the everyday, reflecting each artist's ethos and histories. By tying into the long familiar traditions of craft, collage, assemblage and art povera in a process of what Berthold Brecht termed Entfremdung, these pieces estrange the familiar to create new associations and ways of seeing.

Fabrications IN*Materiality engages in a complex dialogue, both playful and earnest, that probes dominant societal constructs; supporting a give and go of revelation and withholding of expected and unexpected.
---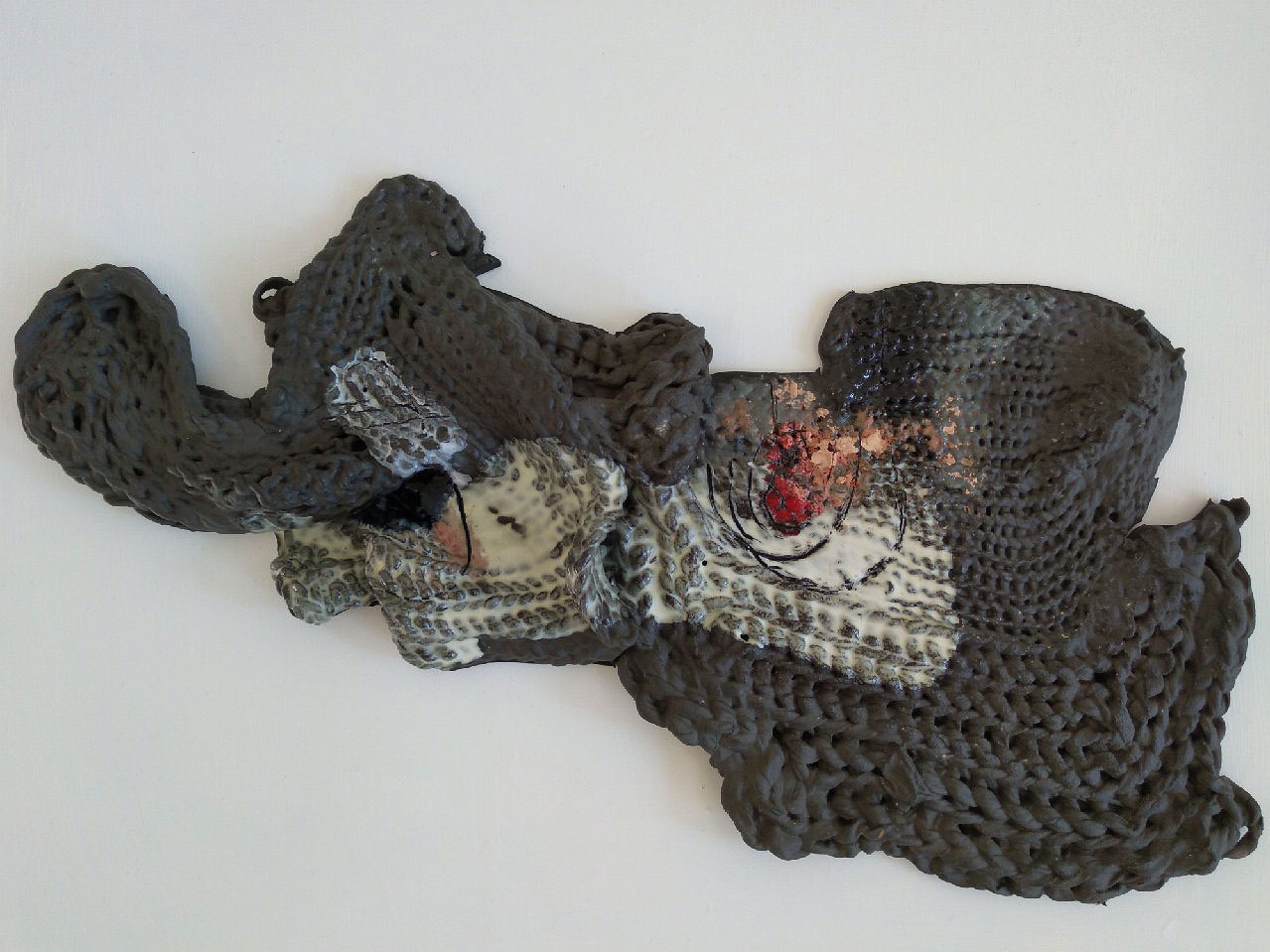 Time Passages:
Sept. 09 – Sept. 17, 2022

Wade Comer

The artist Saul Letter said, "Photography is about finding things. Painting is about making things." This statement bears a striking relevance to my photographic work, Time Passages; a project that sits between the finding and the making.

Created in–camera, Time Passages lies between the finding and the making. The process of image creation is shared between the photographer (the finder), and the camera (the maker).
---
Sheltering As Place:
May 28 – June 25, 2022

Jess Portfleet /
Peter Sickert

Peter Sickert and Jess Portfleet use their sculptural and media practices to examine objects and spaces as they operate in the human capacities of care and comfort. This installation explores the burden and potential of repetition during our global lockdown as reductive stimuli forefronts other relationships.

---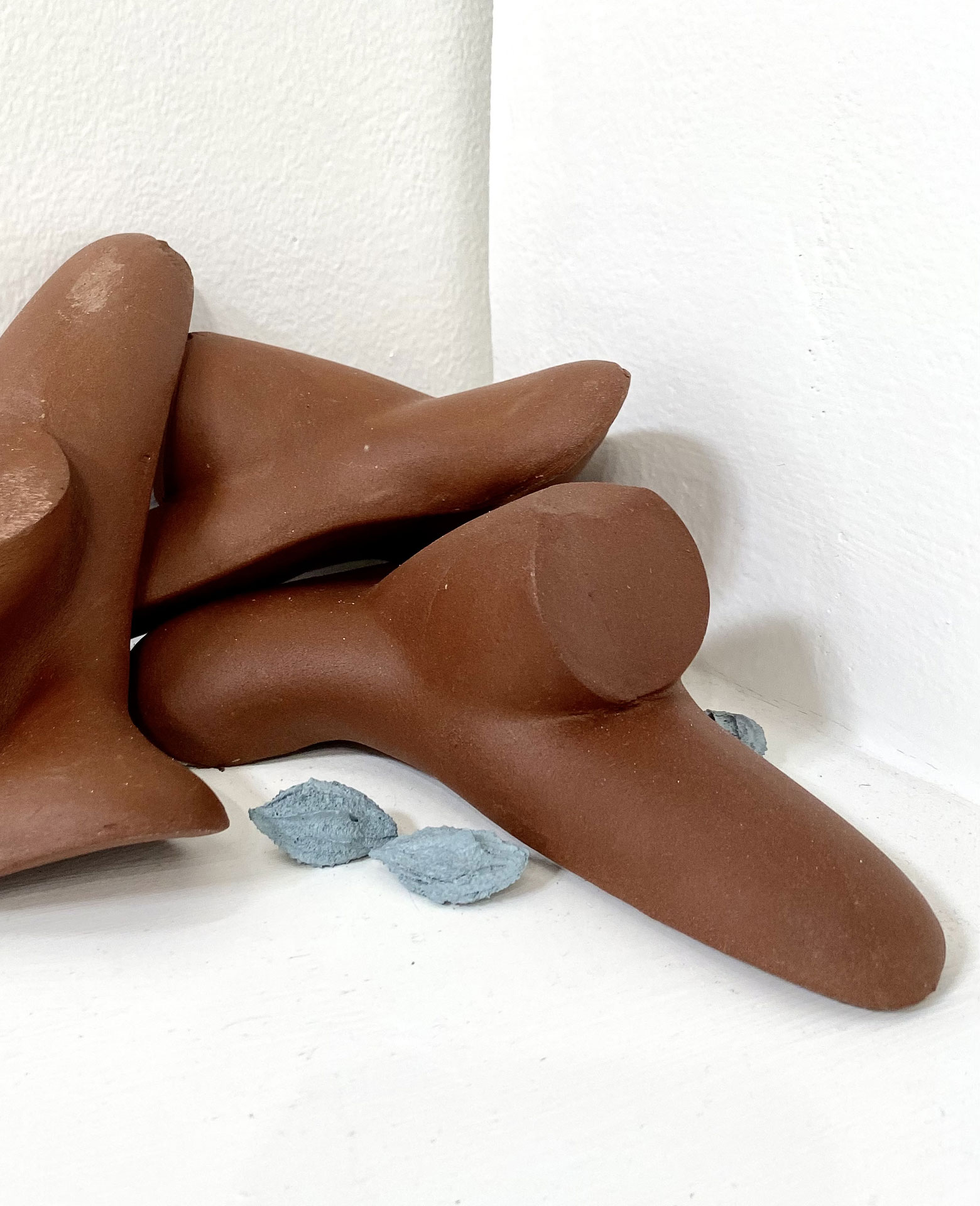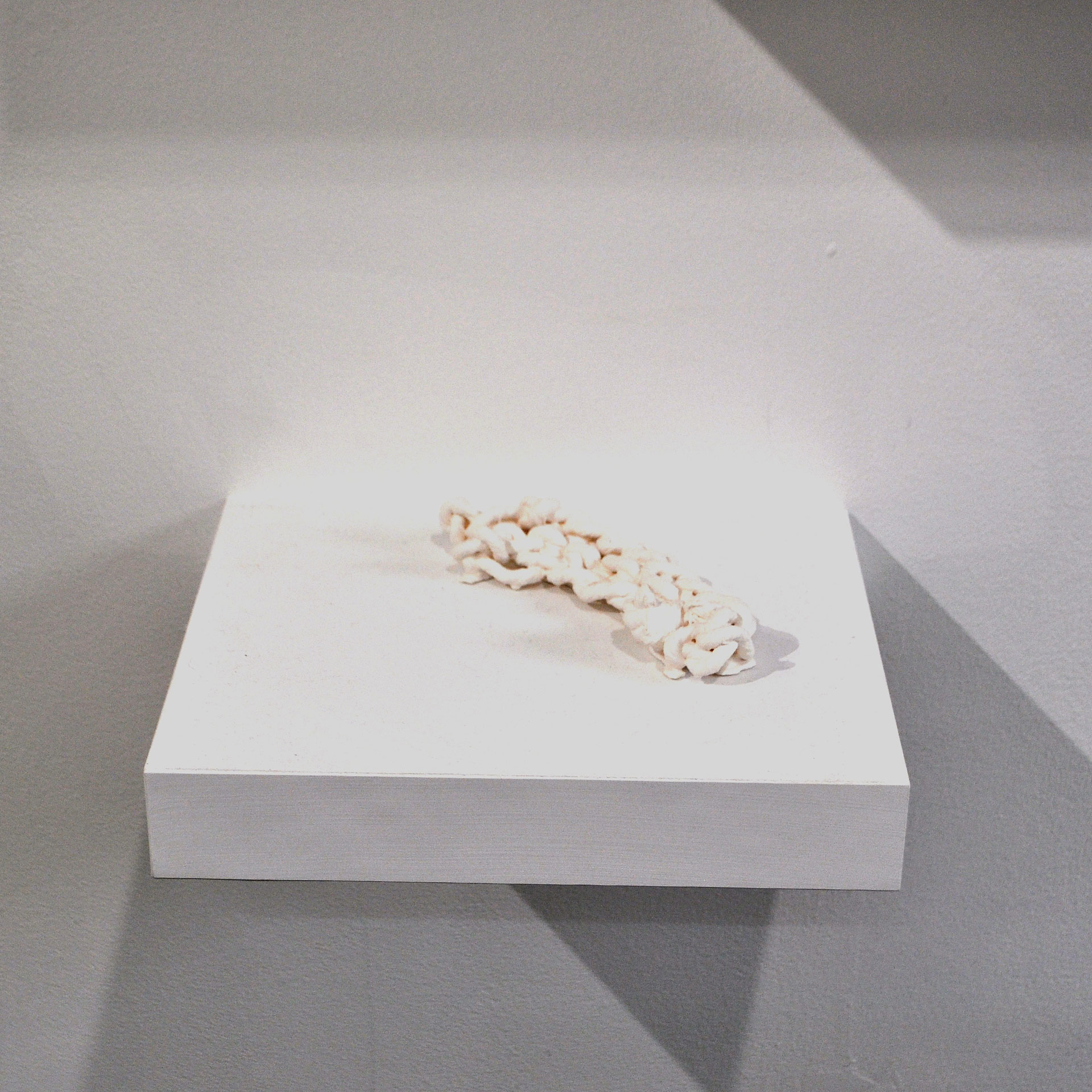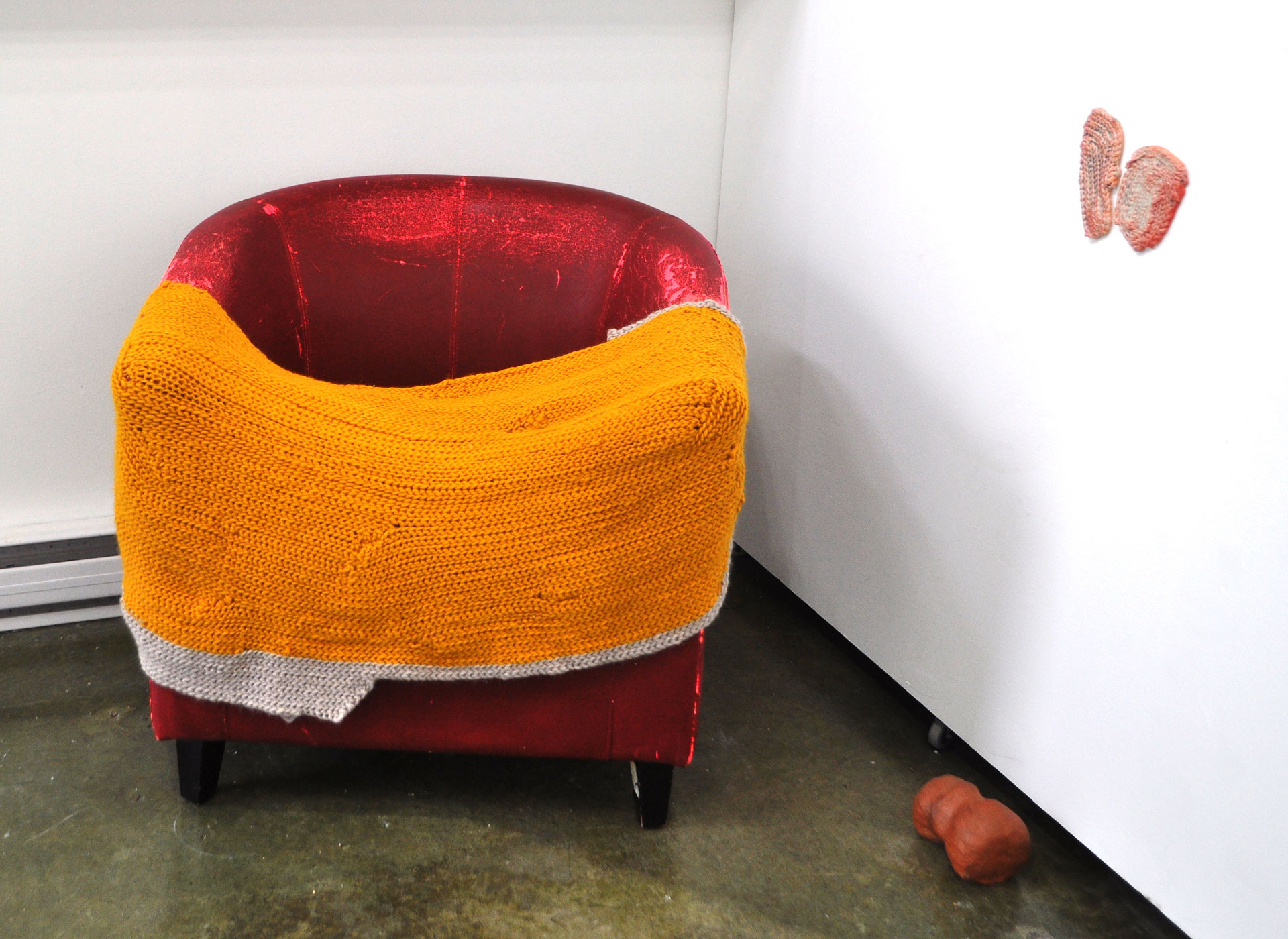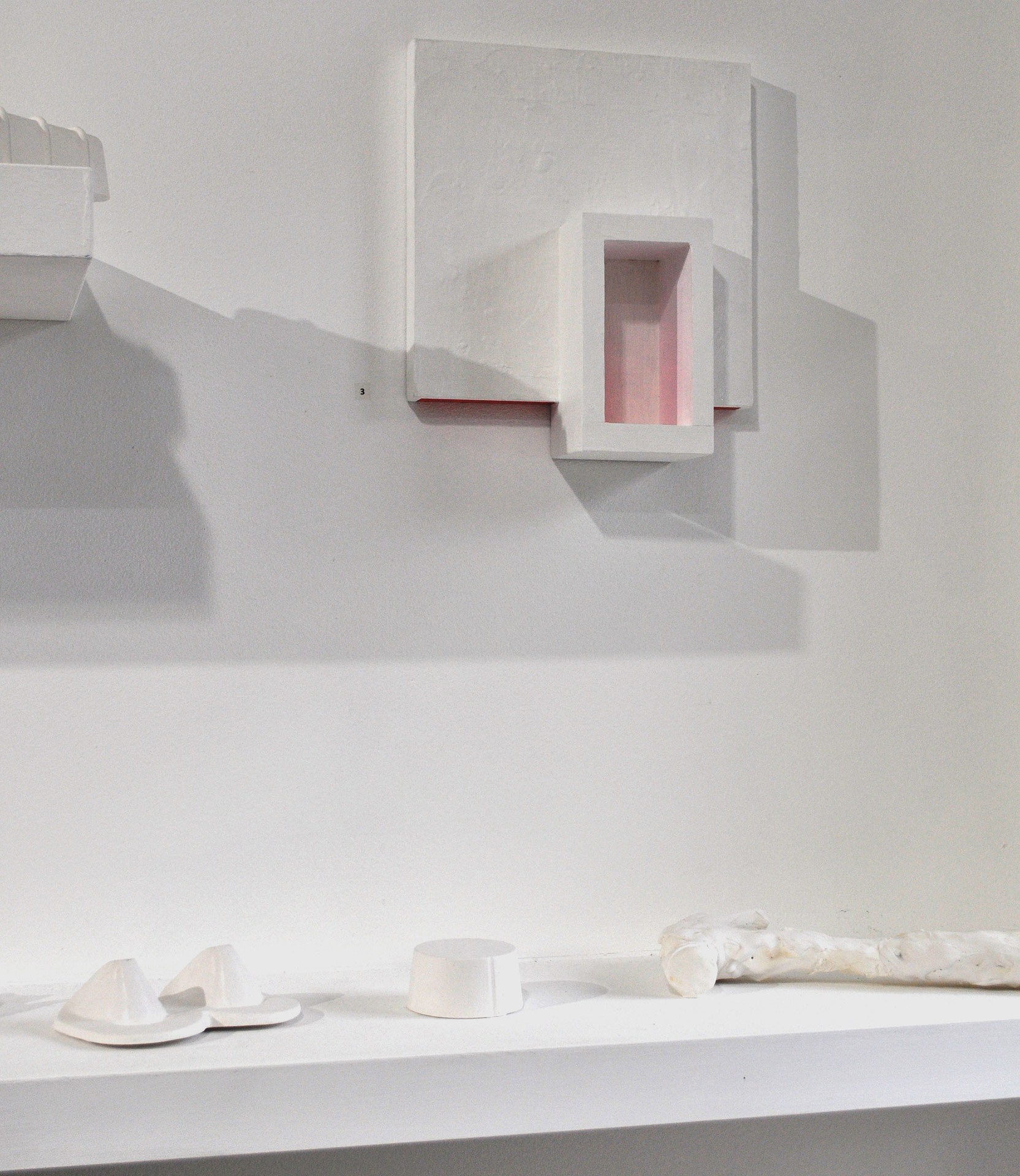 Roofhole:
November 18, 2021 – March 31, 2022

An unexpected perforation or transgression of perceived shelter providing an expansion of possible views.

Ceramics, textiles, found objects, float copper.

---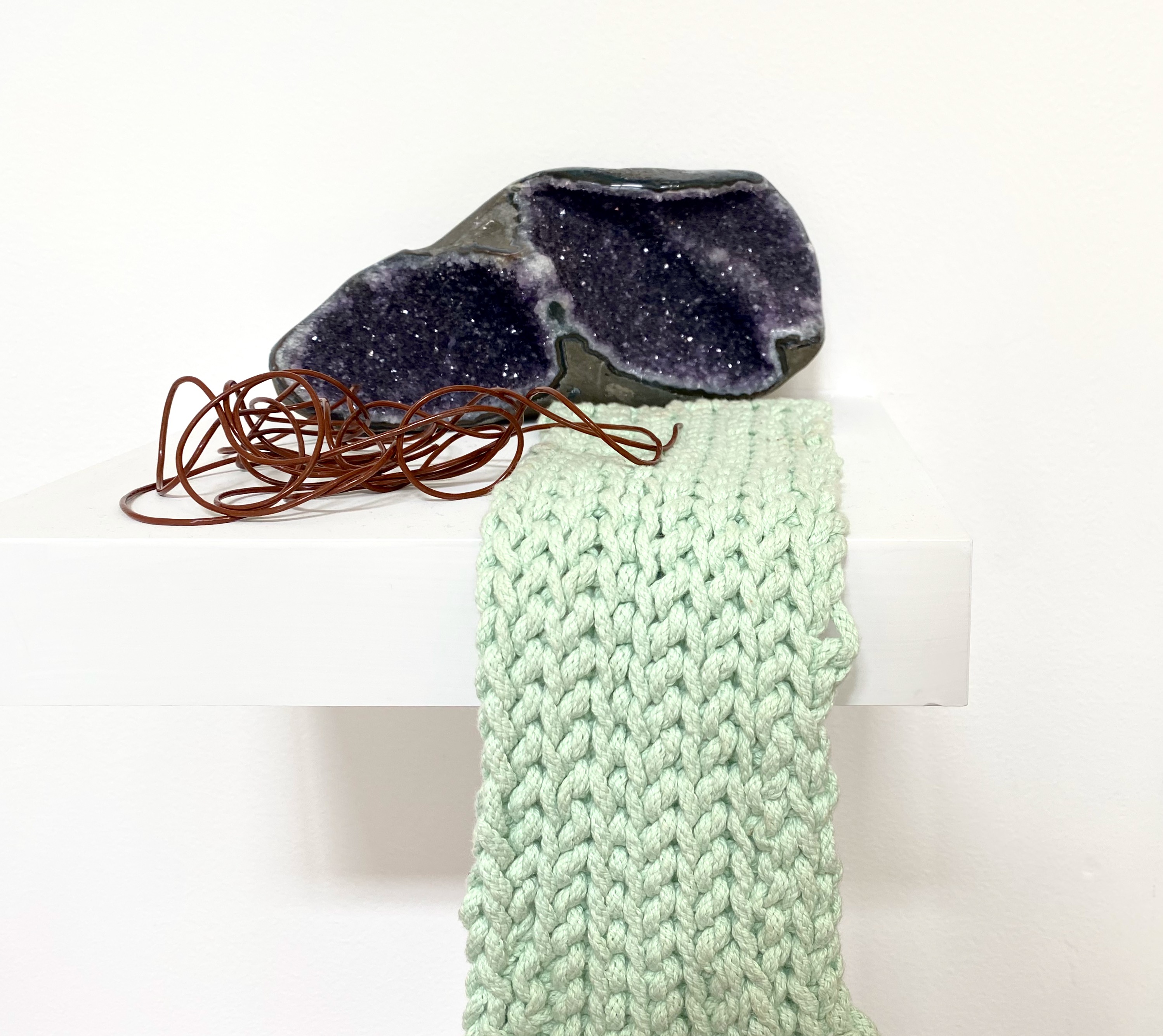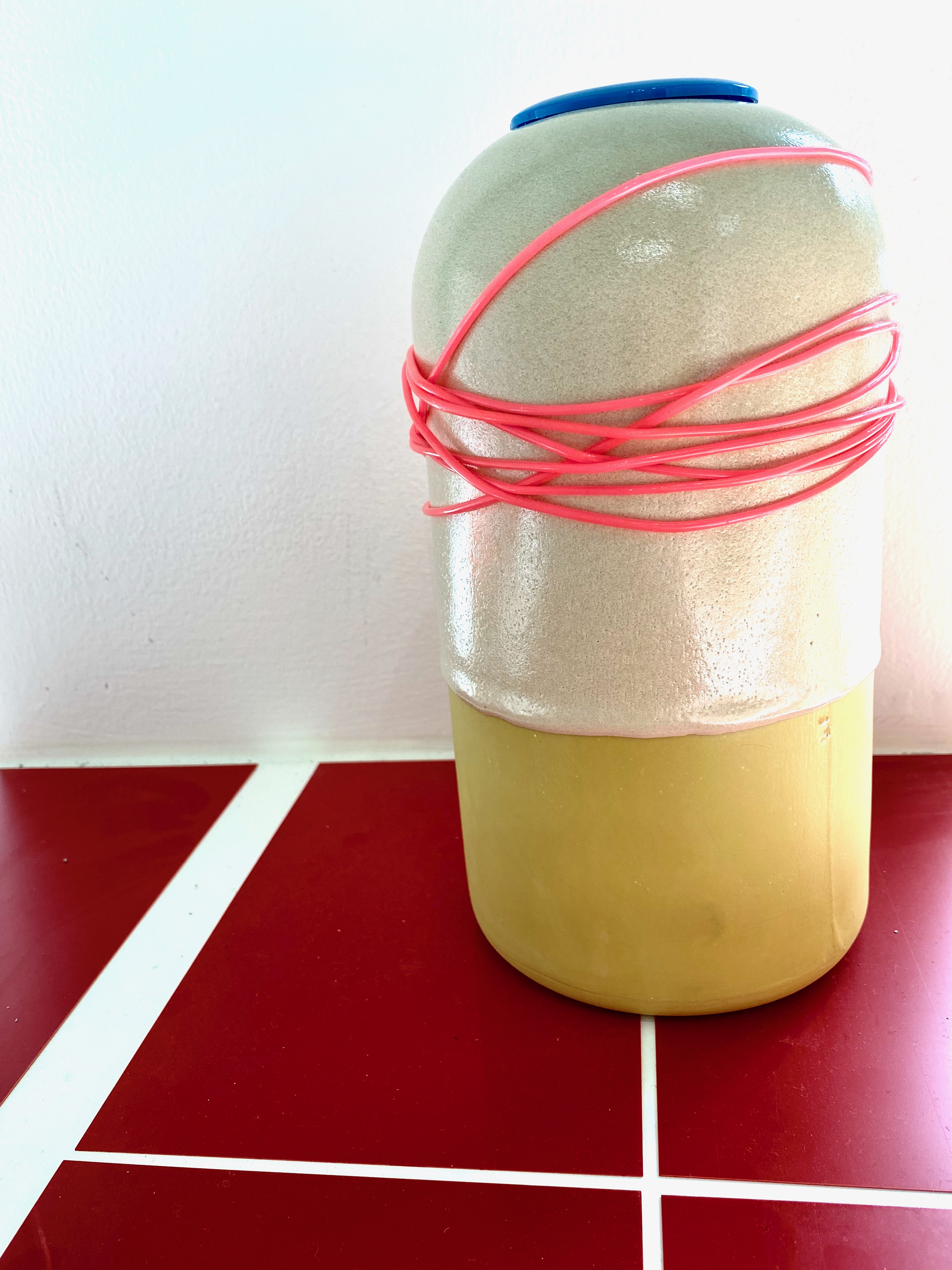 Till:
May 05 – May 09, 2021

an exhibition of planters (with plants included)

meg hubert, maya gauvin, jess portfleet, frieda raye green, jacqueline robins, rrramchild, julia chirka, peter sickert, jennifer brant, reyhan yazdani

---